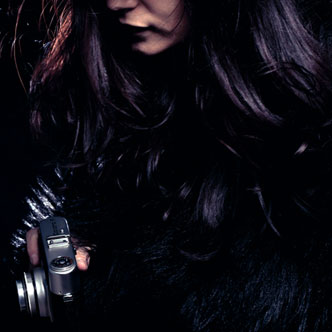 Marta Gabaldon is a professional fashion and beauty photographer baased in Madrid. Her work has been featured in national and international fashion magazines including Black Beauty & Nails, BQ magazine, Be and Life or Disney Girl.
Her work in press has taken her to cover all types of events: Cibeles fashion runways , interviews and portraits of people in the news, music festivals and concerts of national and international groups, portraying musicians such as Rage Against the Machine, Shakira, Kylie Minogue, Malu and David Bisbal.
Multimedia artist, works both photography and video, making fashion films and making of fashion productions, step by step Beauty tutorials, interviews and commercial videos. His first music video was shoot in 2013 for the group The Lucilles.
Photo & video Services
Publishers
Advertising campaigns
Catalog and LookBook
Events and Fashion-Catwalk
Photobooks
Reports
Magazines
BQ Magazine
BQ Trends
Maquillaje Paso a Paso
InCover Magazine
Hacid Mag
190° Magazine
Be and Life
Bodas
Tendencias de Bodas
Black Beauty
Esthetic And Nails
Expertos en Estética
LeCool
Disney Girl
Lanne Magazine